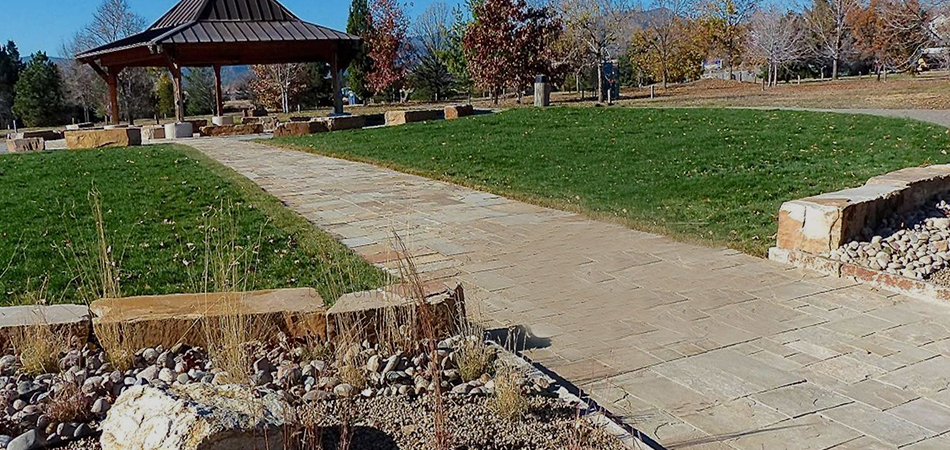 WELCOME TO KORBY LANDSCAPE, LLC
DENVER CO
We are a residential and commercial landscaping company that has been providing complete landscape design and installation for over 20 years!
About Korby Landscape
We welcome you to Korby Landscape where we specialize in both commercial and residential landscaping design and services. We have been serving the Colorado and Wyoming area for over 20 years. We handle small to large landscaping projects with a variety of services such as general landscaping, landscape design, patios and pavers, field mowing, smart irrigation, sprinkler system repair and installation, decorative plants, retaining walls, and much more! If you are in or near Colorado call us today!
Residential Landscaper Denver Colorado
Creating a beautiful yard takes planning and time. With Korby Landscape, our expert residential landscapers will work with you to find a landscaping design you'll love! Our residential landscaper team specializes in a variety of landscaping services. With Korby Landscape, we realize that your outdoor living space is an extension of your home and will do our best to make your property look fantastic. If you're looking for a residential landscaper in Denver, Colorado call us today!
We are proudly serving Fort Collins, Bellvue, and nearby cities. Korby Landscape handles Landscaping, Landscape Design and Concrete Borders/Curbing and more.
Call us today at: (970) 232-1127 for more information on products and services.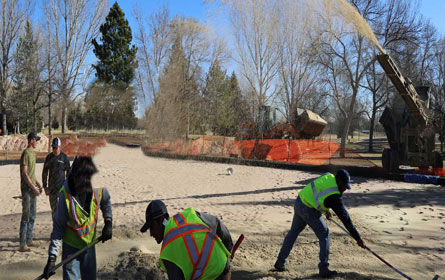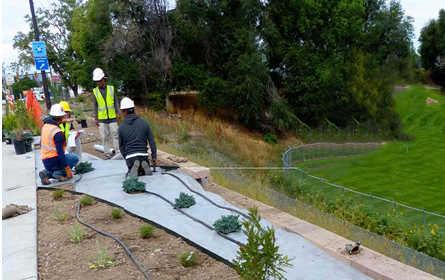 REVIEWS
Maintained our yard in Loveland, Colorado. Just returned and our yard looks great. Very professional.
Hi, Are you constantly facing bid submission deadlines? Are you concerned about the high cost of getting accurate estimates? Do you often fail to bid because you lack the personnel to do the estimates or because you were hard-pressed for time? We can make your bidding process easier. We provide accurate material take-offs and cost estimates at a low cost and with a fast turnaround. Let us be your trusted partner. Our team of professionals has been providing these services to General Contractors, Subs (Framing, Painting, Flooring, Drywall, Carpentry, MEP, etc.), Developers, Home Builders, and Individual Home-Owners…and we are proud to say that our clients have been very satisfied with our service. We offer Residential and Commercial Estimates and we cover every trade that you wish to bid, whether you work with CSI Divisions or your unique classification. We use the latest estimating software backed up with professionals with over a decade of experience. Our charges depend on the scope of work and working area, the exact cost percentage could be quoted from the plans/drawings. The following are the main working divisions: • Division 01 — General Requirement • Division 02 — Site Construction • Division 03 — Concrete • Division 04 — Masonry • Division 05 — Metals • Division 06 — Wood and Plastics • Division 07 — Thermal and Moisture Protection • Division 08 — Doors and Windows • Division 09 — Finishes • Division 10 — Specialties • Division 11 — Equipment • Division 12 — Furnishings • Division 13 — Special Construction • Division 14 — Conveying Systems • Division 15 — Mechanical/Plumbing • Division 16 — Electrical PLEASE SEND US PLANS AND WE WOULD BE VERY GLAD TO PROVIDE YOU WITH THE PROPOSAL FOR FEE AND TURNAROUND. (PROPOSAL IS FREE) Kind Regards, Roman Robert Marketing Manager Company Names:- Five Star Estimating LLC. All Pro Estimation LLC. All Pro Estimator Corp.
Hi! landscaperwellingtonco.com Do you know the simplest way to talk about your merchandise or services? Sending messages using contact forms can enable you to easily enter the markets of any country (full geographical coverage for all countries of the world). The advantage of such a mailing is that the emails that will be sent through it will end up within the mailbox that's intended for such messages. Sending messages using Contact forms is not blocked by mail systems, which implies it's bound to reach the recipient. You'll be ready to send your offer to potential customers who were previously untouchable because of spam filters. We offer you to check our service for complimentary. We are going to send up to fifty thousand message for you. The cost of sending one million messages is us $ 49. This letter is created automatically. Please use the contact details below to contact us. Contact us. Telegram - @FeedbackMessages Skype live:contactform_18 WhatsApp - +375259112693 We only use chat.
CALL

Call us

(970) 232-1127